This is it! If you are one of my newsletter subscribers, you got a sneak peek at this last week, but today I'm releasing to the wider world the cover of my first book, Wilding: Book One of the Traveller's Path.
I think it looks awesome, how about you? The designers at Ebooklaunch did a fabulous job, and I am very pleased. I would recommend them if you are in the market for a cover. And bonus: they are Canadian, to boot!
Someone asked me, "What are the significance of the elements of the cover?" I wasn't able to give a very coherent answer, mainly because we were sitting at a table at a social event with loud music and lots of conversation in the background, so it was difficult to explain anything in-depth. But it was a good question, and I thought I could answer it properly here.
1. The Celtic Cross – the main bulk of the story action takes place in 7th century Northumbria. The cross represents this time and place because it was a time when the Christian faith was beginning to become the dominant faith, and in particular, the variety of Christianity that we now call Celtic Christianity was the one the people there adhered to. This Celtic Cross could be found dotted across the Northumbrian landscape, at various monasteries and as well as at places where they would be known as "teaching crosses", places where travelling monks would stop and preach the Gospel on their rounds throughout the kingdom. The cross on the cover also represents the monastery at Lindisfarne, where Thomas, my main character, finds refuge. And finally, it symbolizes the spiritual journey Thomas undergoes as he is swept away from everything familiar, and his already struggling faith is challenged in new and unexpected ways.
2. The crows – I don't want to give too much away, here, but I can just say that the crows represent Thomas' main adversary in the Travelling Path series (which will likely be three books, but I'm not exactly sure yet).
3. The mist – Thomas, and others, have a recurring dream, of him walking through the mist, heading towards an unspecified, but earth-shattering, threat. So I thought it would be good to include this on the cover.
I wanted a cover that was not too cluttered but gave readers a sense of the book's content and genre. One thing that was tricky was to impart the sense that this is not just a historical book, but a historical fantasy. In the end, we decided to do that by making the font stylized and artistic, rather than just block letters. Barring dragons and wizards on the cover (neither of which appear in my book) I think it helps to give the cover a fantasy feel.
It was an interesting process to get this designed, and a fun one. And to see my name on the cover…whoo.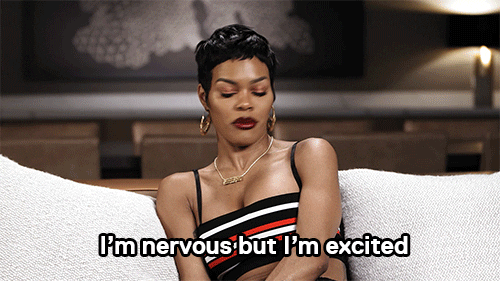 My final bit of news is that I have firmed up my publication date. Wilding will be available on Amazon and all the other e-book retailers on February 5, 2019. 
Lots to do until then….stay tuned!
---
If you are interested in a sneak peak at the first chapter of Wilding, sign up for my newsletter!  You will also get other exclusive book content, interesting articles, and maybe even a fun contest or two along the way. A new edition will land in your inbox about once a month, unless I have something important to share. Your privacy is important to me, and I will never spam you.