So…my revisions are done! Kinda. Basically.* I have come to the end of The Whole Thing and lifted my fingers from the keyboard. Phew. The next immediate tasks are to read it all over myself and look for obvious flaws and problems in the MS, send it out to beta readers for feedback, and *maybe* a final professional edit.
While that is going on, however, I do need to start focussing on the next phase of this whole she-bang, which is planning out my book launch.
It's not easy, let me tell ya. First, just for clarity's sake, when I say "book launch" I don't mean a party where I invite a bunch of people and we sit around and celebrate and everyone buys my book and goes home happy. I might do that, but that's not exactly what I mean.
"Book launch" means the process of getting your book ready for publication, and then planning the marketing activities that will happen both before and after the date it goes live at e-retailers (Amazon, Kobo, etc) to ensure people know the book is available for purchase.
This process may or may not consist of the following:
cover design
book formatting
seeking endorsements
distribution strategy
marketing tactics
budget
building a book launch team
creating pre-launch content for blog and newsletter
create a book review campaign
create a social media campaign
create a pre-order campaign
set up giveaways and contests
get busy networking with other authors, readers, and influencers in your book's genre
plan blog tours or book tours
plan ad campaigns on social media sites
I could go on, and on, and ON. These are just a few of the tasks that various experts recommend for self-publishing authors as they get ready to publish their books.
I don't know about you, but that list (which I emphasize again is only a partial list) makes me want to crawl into bed and pull the covers over my head. Each one of those tasks is a big job in themselves. And I have to do all of it, and more?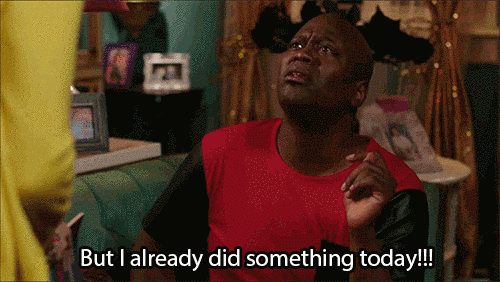 The great part of self-publishing is that you have control over the entire process, and the success of your book is entirely in your hands. The bad part of self-publishing is that you have control over the entire process, and the success of your book is entirely in your hands.
Let me be brutally honest here. The reality is that there are a LOT of books out there for people to read. And it's very, very difficult for an author to be noticed, hence all the marketing stuff. So I certainly am under no illusions that I will be the next bestselling debut author. I mean, if it happens, yay me, but I'm not holding my breath, here.
But I am excited to get the book out there into the world and into the hands of people like me, who enjoy historical fantasy books.  That means I need to do some marketing so that people like me know that the book is available, at least. There's no law saying I have to do any of it, of course. I could just upload it to Kindle tomorrow and wait for the sales to begin. But that is not the best strategy. I would sell a handful of copies to my family and friends and that would be about it.
So somehow I have to figure out what I can realistically do and what I am willing to let lie on the way to publication. I wish I had someone to tell me to do "this, this, and that, and leave the rest", but I don't. I just have to figure it out myself. I have to be realistic about how much time and money I have to spend on this, and then just get going, one step at a time.
It's exciting, but daunting. October is four months away. Which doesn't feel like a lot of time, given what I need to do. But I'm sticking with that date, unless something drastic comes along to make me change it. I could fiddle around with all this forever and use it as an excuse to put off publishing (which is alternatively an exciting and terrifying idea). More than likely I'll miss some important marketing strategy along the way. But it will all be practice for Book II of the series, right?
Here we go. Thanks for being along for the ride. And if any of you wants to be part of my book launch team do let me know in the comments below or by sending me an email. I'd love to have you on board!
---
*There is a section in the middle that I struggled with for a couple of weeks that I finally threw in the towel on and moved on, because I was going around and around in circles and getting nowhere fast. I'll have to go back and fix that section. I hoped that when I moved on that when I got back to it, the problems that I was struggling with would magically resolve themselves while I was away. Heh. We'll see.
---
Want to read more on my book and my writing process? Check out the links below:
A Sign – a chapter from Wilding: Book One of The Traveller's Path
Decisions, Decisions, Decisions…
Featured photo by Serge Kutuzov on Unsplash